Tap the 'Find a class' tab on the bottom of the screen.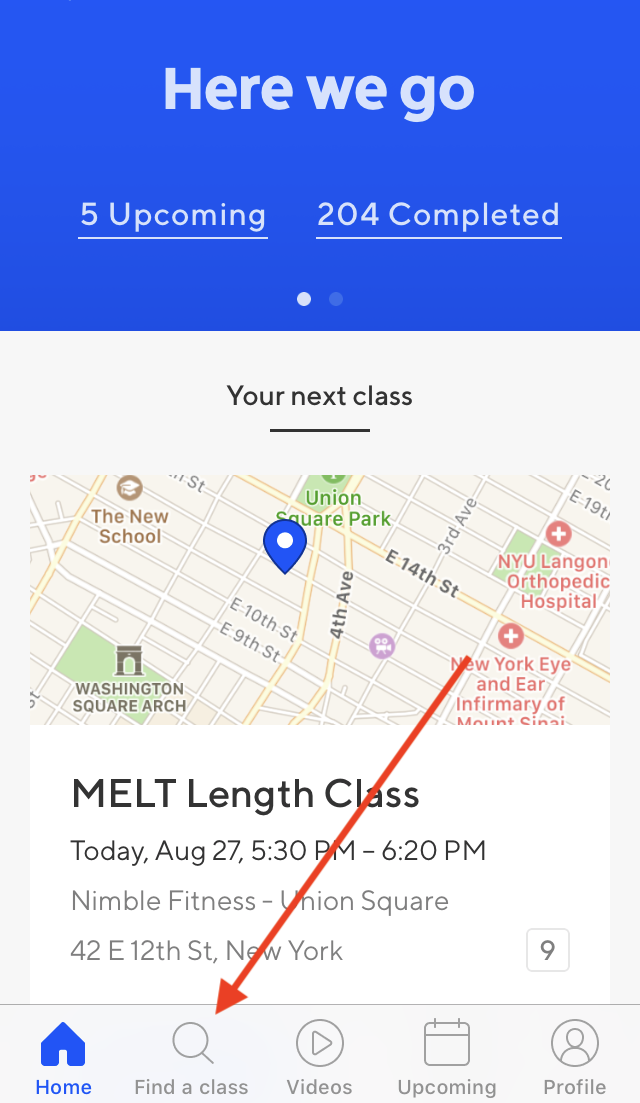 You can find a specific studio in the 'Find a studio' search bar.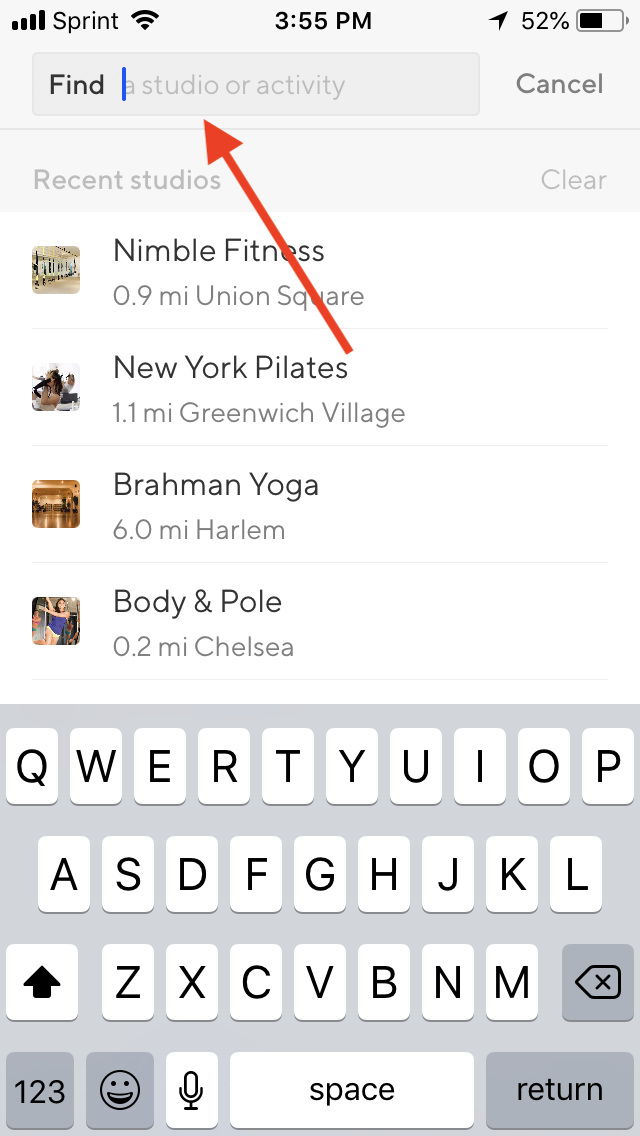 If you tap 'Home' you can also find personalized recommendations based on classes you've been to before, as well as current popular classes and collections based on how you want to feel after you workout.
Helpful Tip: When you browse via the Classes tab, only classes that are available to book at that moment will show. This means if a class is already fully booked by other ClassPass members, it won't come up as an option in the search filter. To see the full schedule available for a particular studio, search the studio name in the Studios search tab! 
Still need help? Get in touch with us.