Whether your recipient is a long-time lover of ClassPass or is brand new to fitness, a gift is a great way to give them a jump-start on their fitness goals! Your gift will be ready to go in 3 easy steps:
1. Head to our gifting portal.
2. Pick the value of the gift and the date you want the gift to be sent.
3. Enter your billing information to purchase the gift.
Your recipient will receive an email on that date with instructions on how to redeem their ClassPass gift. If they are brand new to ClassPass, we will help them set up a new membership. If they are already a member of our community, we will apply the gift to their next monthly payment.
Don't know how much you want to give as a gift?
No sweat! You can gift whatever amount you would like, and when your recipient redeems the gift, they can choose which membership they would like and the value of your gift will be applied to that cost. If their membership costs less than the value of the gift, the balance will remain in their account. If their membership costs more than the value of the gift, they will have a balance due upon redemption.
Gift purchases are non-refundable and do not expire. We do not currently have the option to buy a physical gift card.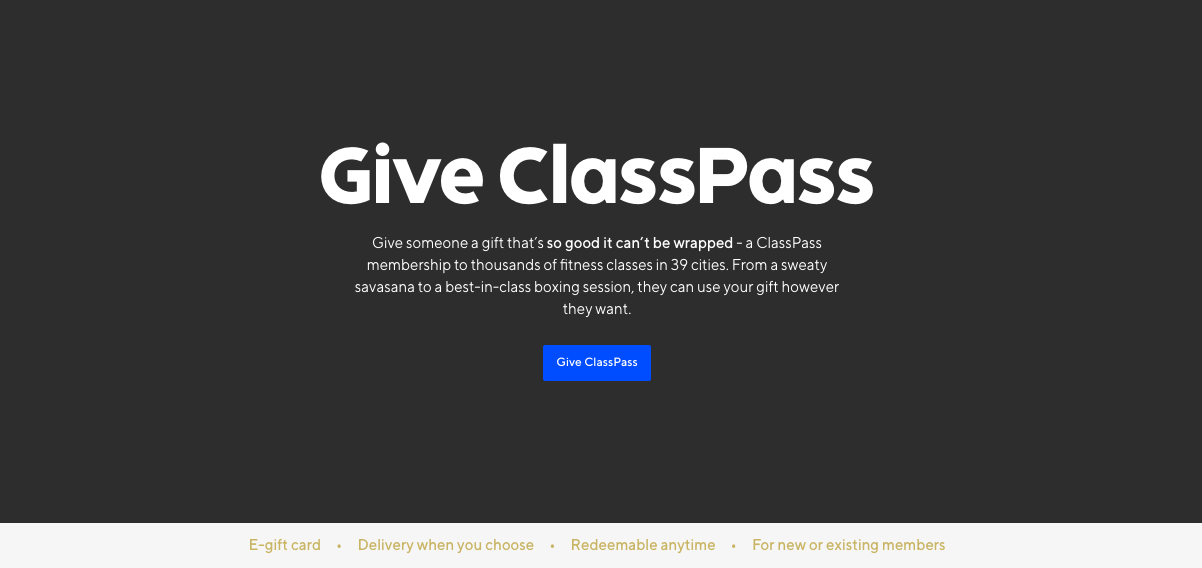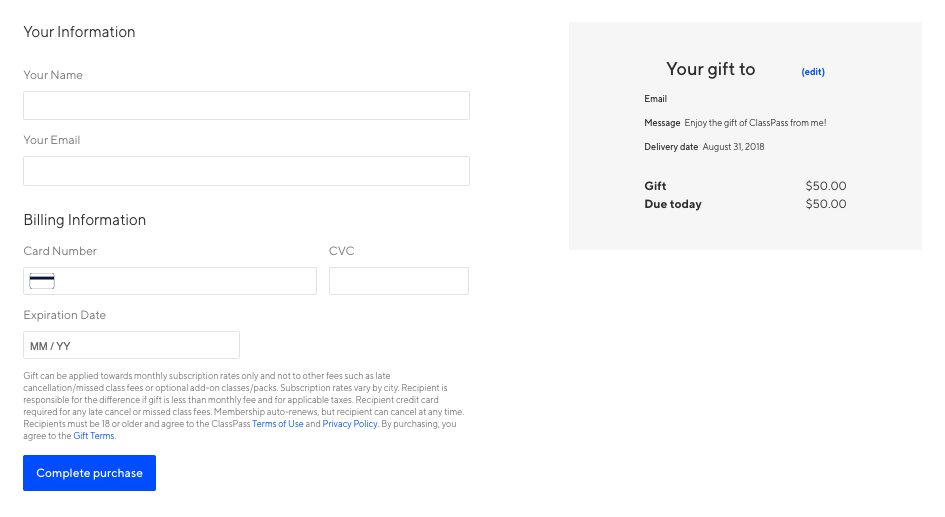 Still need help? Get in touch with us.