How do I add my studio to ClassPass?
To add your studio to ClassPass, visit our partner website. From there, you'll be able to learn more about partnering with ClassPass. If you're ready to add your studio, click 'Get started' in the upper right-hand corner.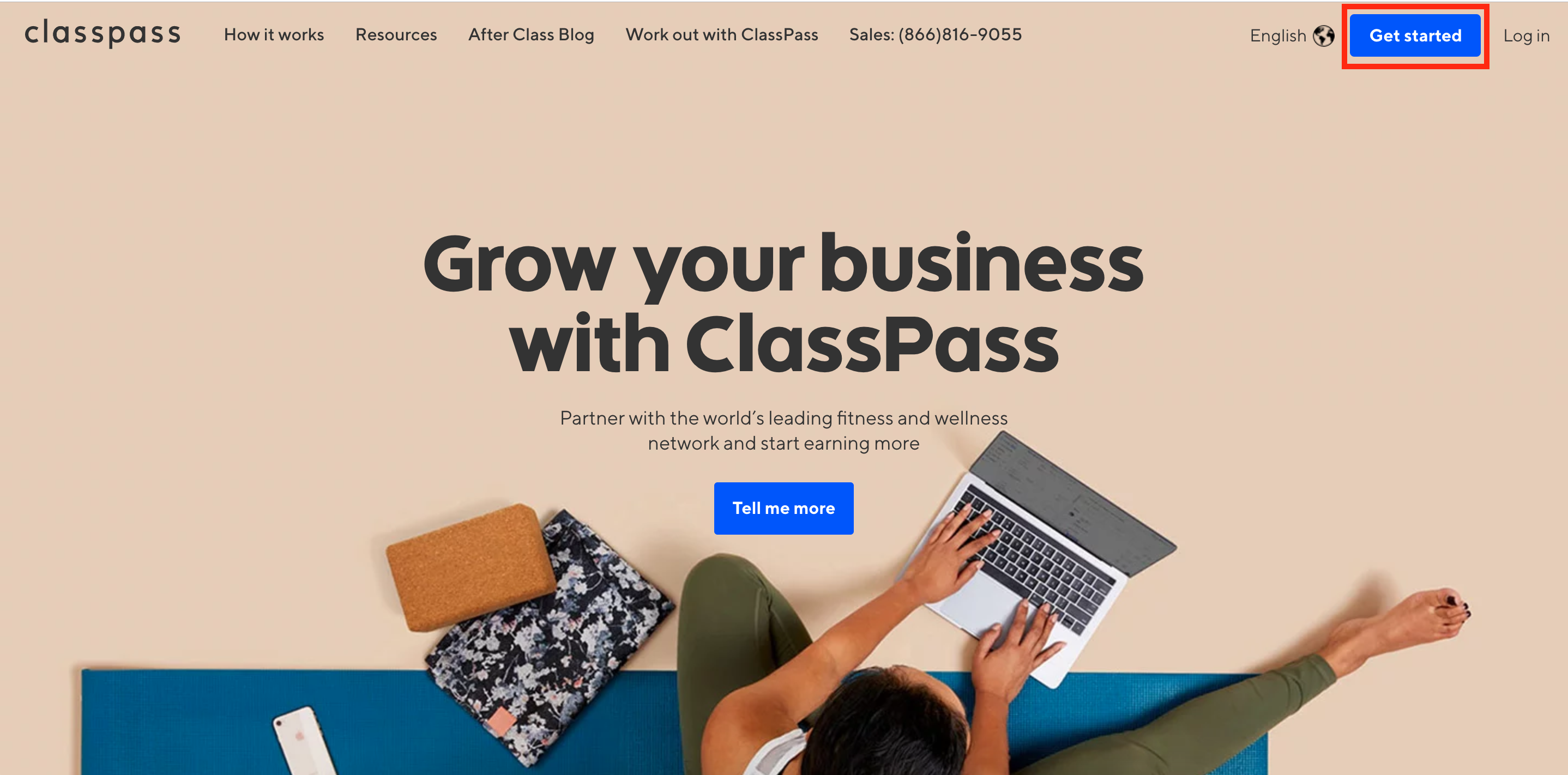 This will take you to a sign-up form. Once you complete the form, a member of our Partnership Development team will be in touch to get you set-up on ClassPass.
We look forward to working with you!