Content verified: April 2023
If you see something that violates our community standards, you can flag the review for moderation. Flagged reviews will be monitored by our internal community standards team, and any review found to be in violation will be removed.
To flag a review as inappropriate:
Tap "..." under the review in the app.

Tap 'Flag as inappropriate.'

Confirm that you want to flag the review.
The post will be submitted for review.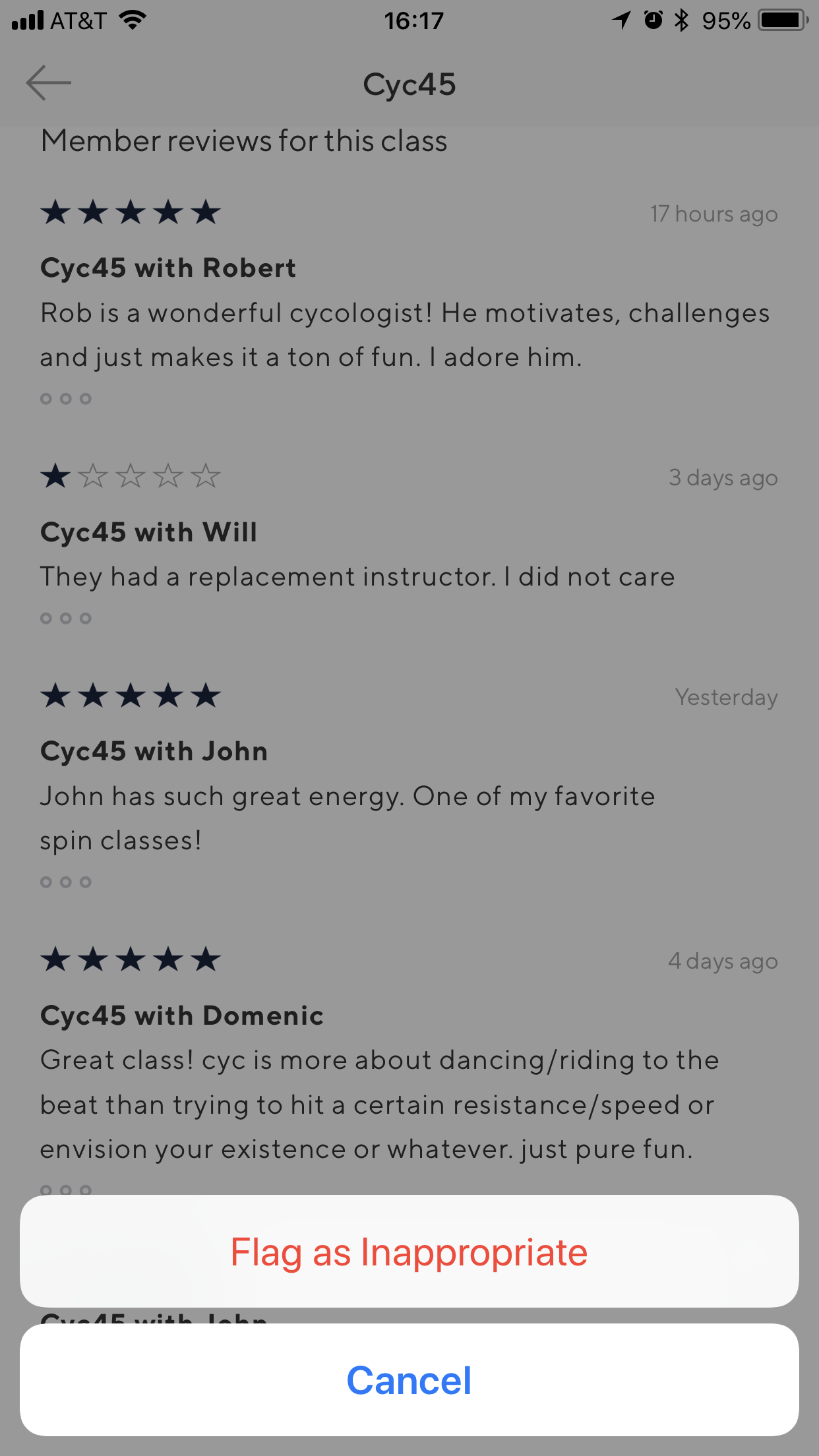 Still need help? Get in touch with us!