We value your feedback and want you to feel comfortable sharing your reviews with our community!
Your name and class time will not be included in your review.
Only the name of the class you took and the class's instructor will be listed.
Studios can post a response to your review and their comments will appear below yours on the app. See a screenshot below!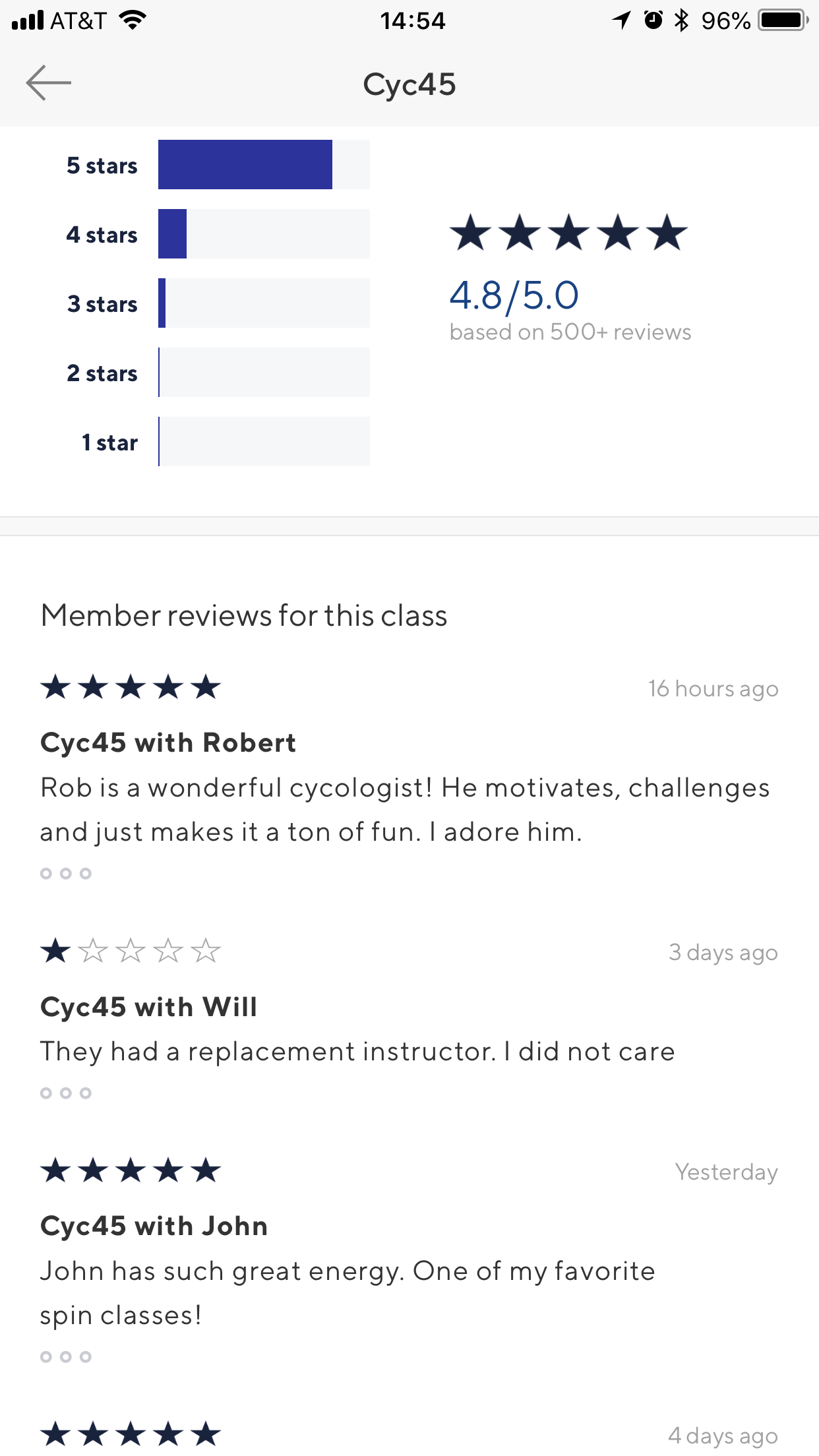 Still need help? Get in touch with us!