The gift of ClassPass is delivered as an e-card. We don't have physical gift cards available, but if you want something to wrap, you can print a PDF of the gift so you can put a bow on it!
Just look out for the confirmation email you will receive from us after purchasing the gift. There is a link in the email that allows you to download a PDF and print the gift, as shown below.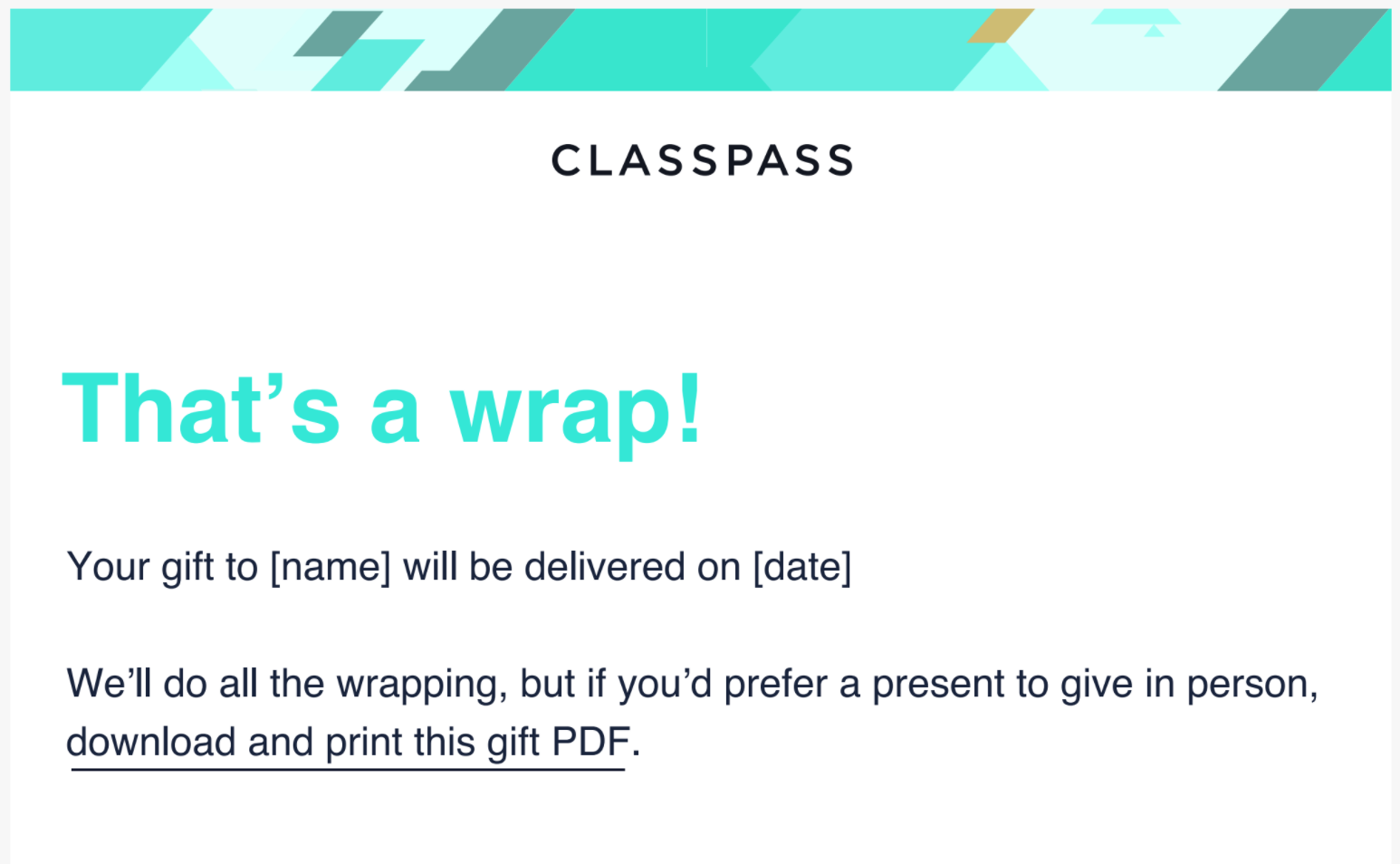 Still need help? Get in touch with us.